In the footsteps of Jesus and at the cost of immense sacrifice, our Foundress and the Pioneers gathered around them poor uneducated girls to impart basic education, skills and faith formation.
France and Switzerland
Our Sisters in France and Switzerland are privileged to share in the mission of non-formal education. They teach French language to foreigners and to poor migrants, and they give tuition for those who have difficulties at school.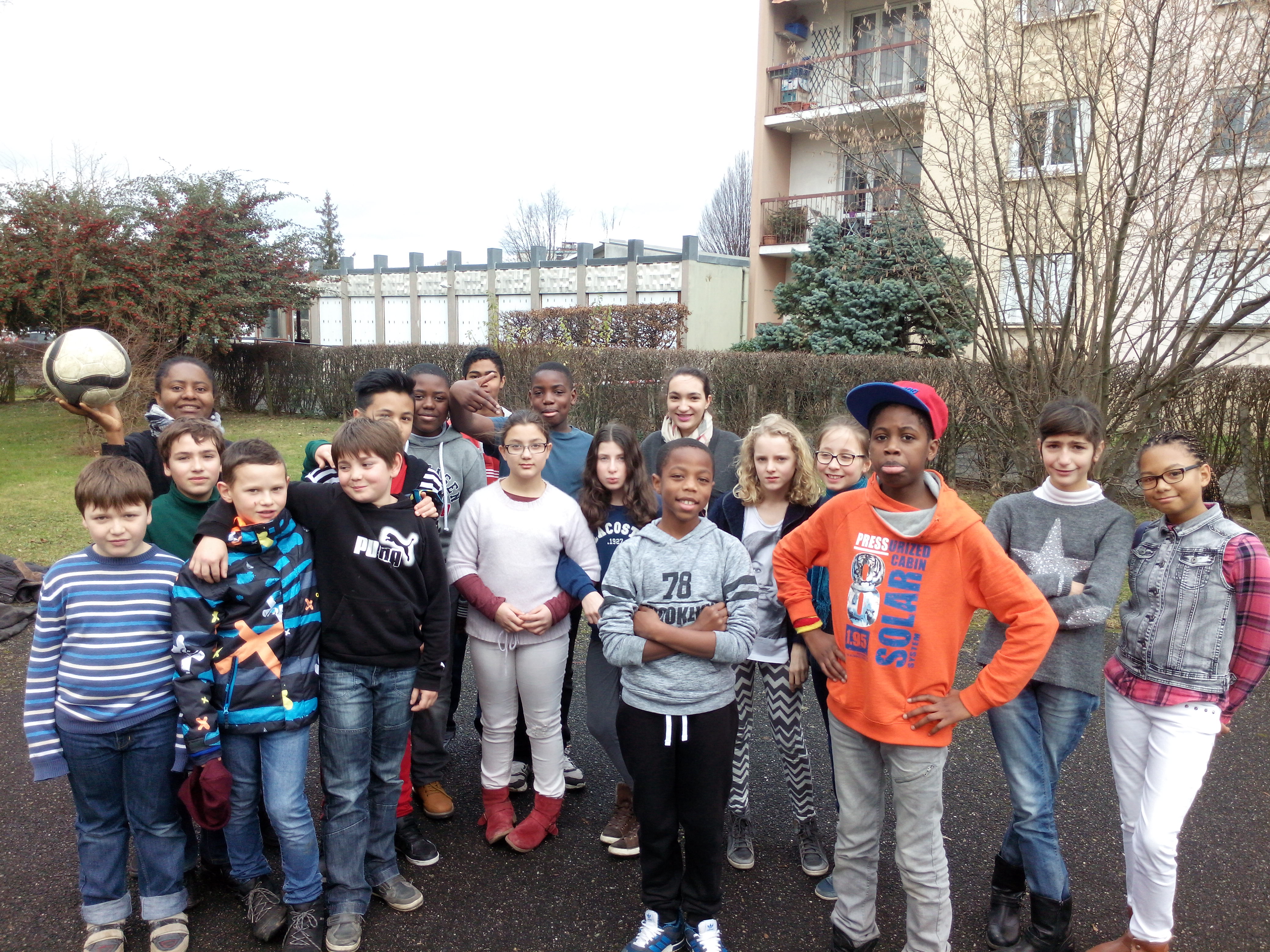 India
In India, since its inception in 1886, most of our apostolic activities are oriented towards education. The presence of our Sisters, in numerous educational institutions at primary, secondary, higher secondary and university level, has definitely made a difference not just in academics, but pretty much in rendering value-based education. Our educational institutions are opened to all irrespective of class or creed with a preferential option for the minorities, the poor, the trial population and the youth. The medium of instruction is in the language of the State and it is in English in some schools. Our institutions aim at:
Facilitating personal and integral growth resulting in change of attitude
Offering Counselling
Helping the youth to discover their hidden potentials
Creating self-confidence
Imparting value-based education
Primary Education
Secondary and Higher Secondary Education
University Education
Sri Lanka
Since 1951, our Sisters have been involved in helping the under privileged, and the abandoned children from very poor families. They teach in government and semi-government schools besides running pre-schools and boarding for the destitute children. This ministry enables them to open dialogue with the parents of other faiths and to build a rapport with them and work for peace and reconciliation in the country.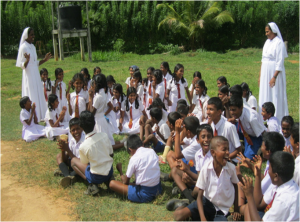 Nepal
Our Sisters are in three communities: Bhairahawa, Pokhara and Katmandu running a high school.
Congo-Cameroun
Our Sisters have been present in Congo-Cameroun since 1958. The apostolic commitment of our Sisters is oriented towards the education of children and youth in primary and secondary schools. They work in government and diocesan schools. They also run their own schools.
Tanzania
The first missionaries from India came to Tanzania in the year 1979 to teach in the minor seminary. At present, our Sisters are engaged in education in primary and secondary schools. They aim to develop self-reliance among the new generation, apart from training the future leaders of the society and the Church. They work tirelessly to mould and shape the young girls through holistic formation. The schools have succeeded in preparing the future responsible women leaders and mothers of the society.
Uganda
Responding to the needs of this country, our Sisters have been rendering their services in the diocese of Kasana-Luweero since 2006. They have begun a senior secondary school at Luweero. Most of the children are orphans and are affected by HIV. Our Sisters help meet their needs as they hail from very poor families.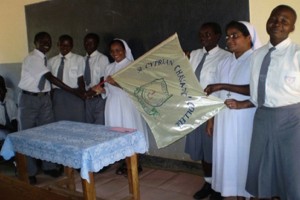 Peru
Our Sisters have been rendering their services since 1993. In Los Olivos, one Sister is in charge of the parish primary school. In Ancon, the Sisters, take care of mono parental children in  a boarding.