29 June 2021
The Congregation of the Sisters of the Cross of Chavanod felt grateful to the Lord on 29th May 2021 as they were blessed with 24 newly professed sisters in four Inter Province Novitiates in India, namely Bhopal, Pune, Trichy and Varanasi.
Amidst COVID – 19 Pandemic the sisters were able to organise the ceremonies for the newly professed with the utmost simplicity and experienced the blessings of the Lord Almighty.
BHOPAL IPN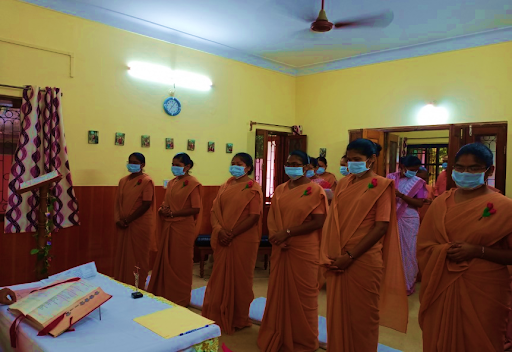 On 29th May 2021, the long - awaited day dawned for our six second year novices to commit themselves totally to the Lord. It was indeed a significant and special day in the lives of Abitha Moni George Hilary, Dibya Kumodini Lakra, Nancy Stephen, Sarojini Surin, Selvarani Savarimuthu and Seeliya Jenifer Sahayaraj as they took a courageous step to live their commitment. The theme of the celebration was "Called to bear witness of God's love joyfully". The liturgy was special because our six sisters said their total 'Yes' to the loving words of Jesus, "Come follow me" as they pledged themselves to follow Him in the path of Obedience, Poverty and Chastity. The main celebrant was Rev. Fr. Mathew V.C Vicar General of Bhopal Archdiocese, who graciously celebrated the Eucharist and implored God's abundant blessings on our Newly Professed Sisters.
The Province of Amravati is grateful to God, our loving Father for the gift of our six sisters and our Congregation. They were warmly welcomed and accepted in the Congregation of the Sisters of the Cross of Chavanod and they were assured of our prayerful support and love.
Sr. Angela Narzary
IPN Bhopal
Bhopal IPN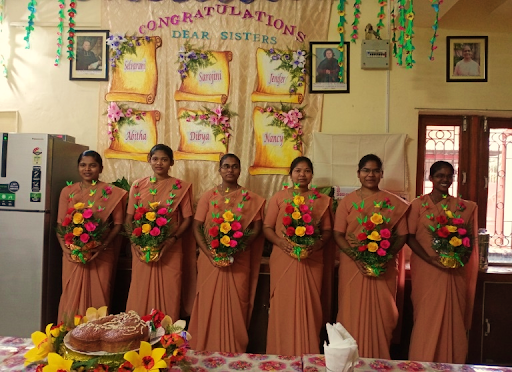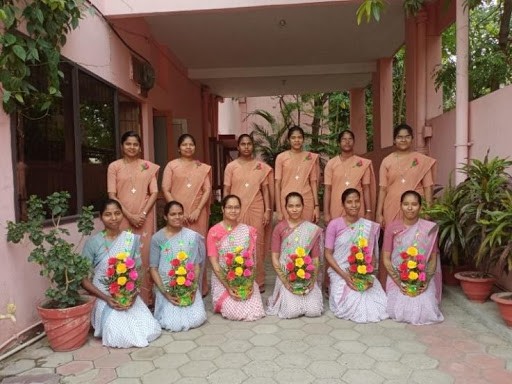 Pune IPN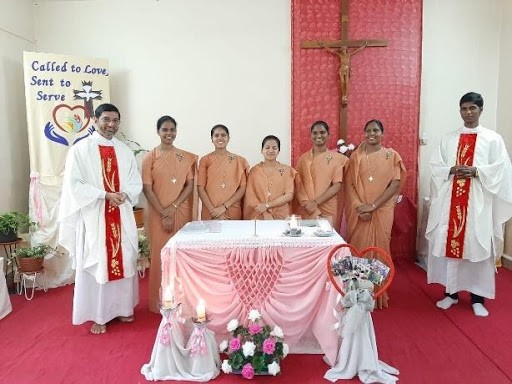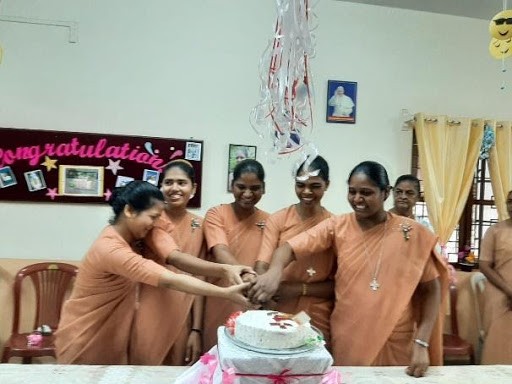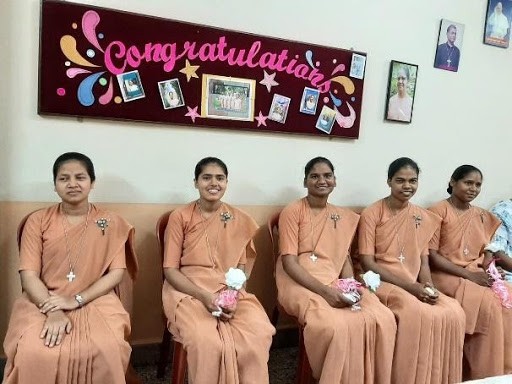 Trichy IPN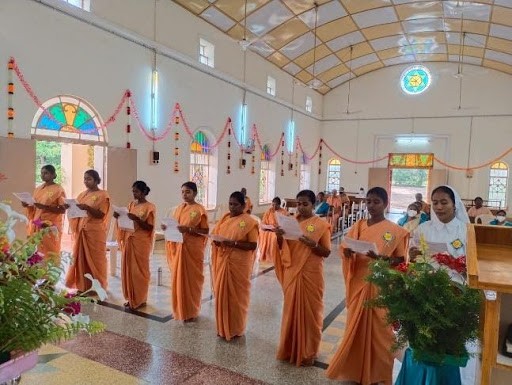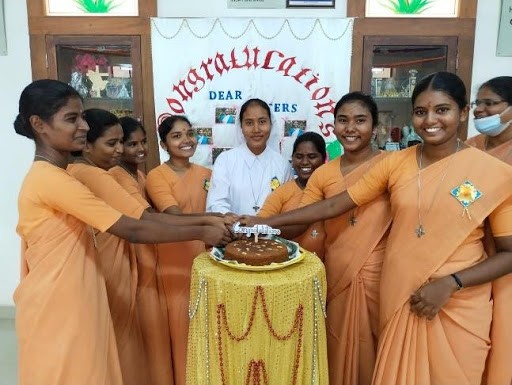 Varanasi IPN