28 June 2021
7th April 2021 was a great day of rejoicing for the Family of the Sisters of the Cross of Chavanod, Province of Angamaly as seven of our younger sisters namely Sr. Mary Francis, Sr. Angel Rose, Sr. Beena Babu,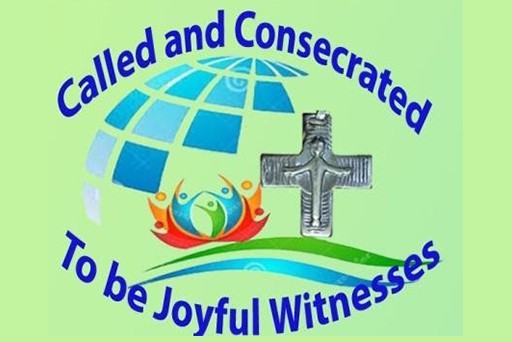 Sr. Anna Poorna, Sr.Anitha Thorat, Sr. Suitha Joseph and Sr. Suvarna Ashok made their Perpetual Profession of the Vows to the Lord and Sr. Sally Sebastian and Sr. Lucy Mathew celebrated the Golden Jubilee of their Commitment to the Lord. It was held at St. Mary's Church, Thellakom. The Eucharistic celebration was solemnized by Most Rev. Dr. Sebastian Thekethecheril, Bishop of Vijayapuram.
Sr. Elsy George, the Province Animator accepted the vows made by the seven sisters in the name of the Church.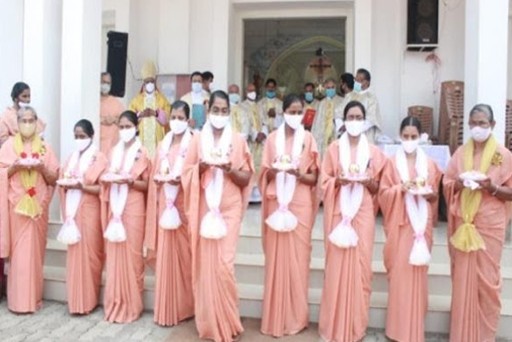 Each Sister received her ring as a sign of her lifelong commitment to Jesus her beloved Spouse. The finally professed sisters expressed sentiments of gratitude to all those who helped and accompanied them during their years of formation. They thanked their parents as well as their family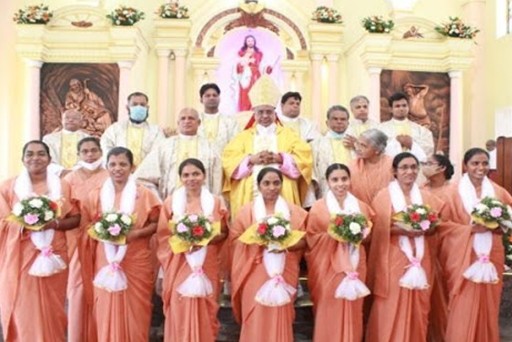 members whose constant love and care they experienced from their early childhood. After the Mass, there was a short felicitation arranged for the Perpetually Professed sisters and the Jubilarians. The programme was concluded with a delicious meal served for all. We are indeed grateful to His Excellency Most Rev. Dr. Sebastian Thekethecheril for His gracious presence and blessings, Province Animator Sr. Elsy George and her team, the family members, relatives, friends and well-wishers of our perpetually professed sisters and Jubilarians, and all the sisters in the Congregation for their prayerful support.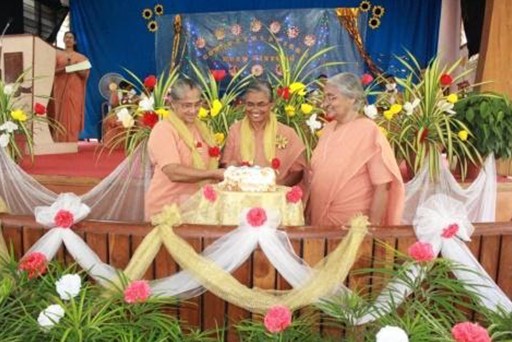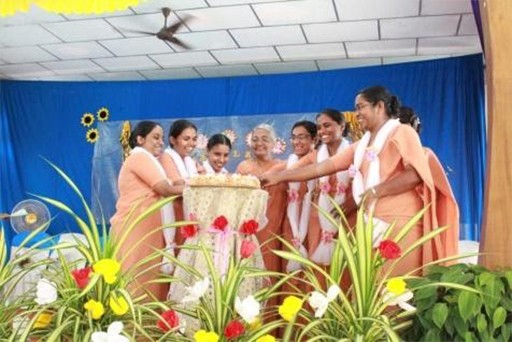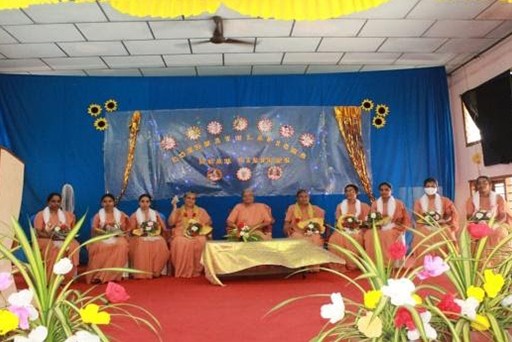 Sr. Asha Jose
Province of Angamaly