16 February 2021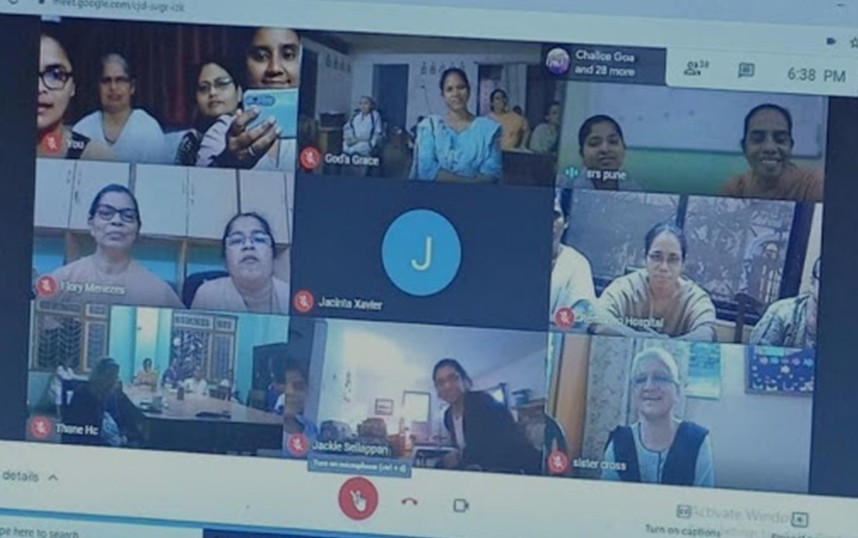 From the recent Province Meet we would like to say that going virtual was a new and better experience that is imposed by the pandemic, a megabyte account of the event. The folded page of our Province was unfolded on the 5th February 2021 at 3:30pm. To see all at a glance, smiling and greeting one another was like icing on the cake. We then moved on unfolding, re-reading and reinterpreting that which was disclosed on the page.
Seeing, interacting, discussing, listening to our sisters especially in the US and other seniors who otherwise would be confined to their communities was a gold mine experience, a treasure in a large field of a memorable time indeed, grace filled moments, sharing experiences and challenges,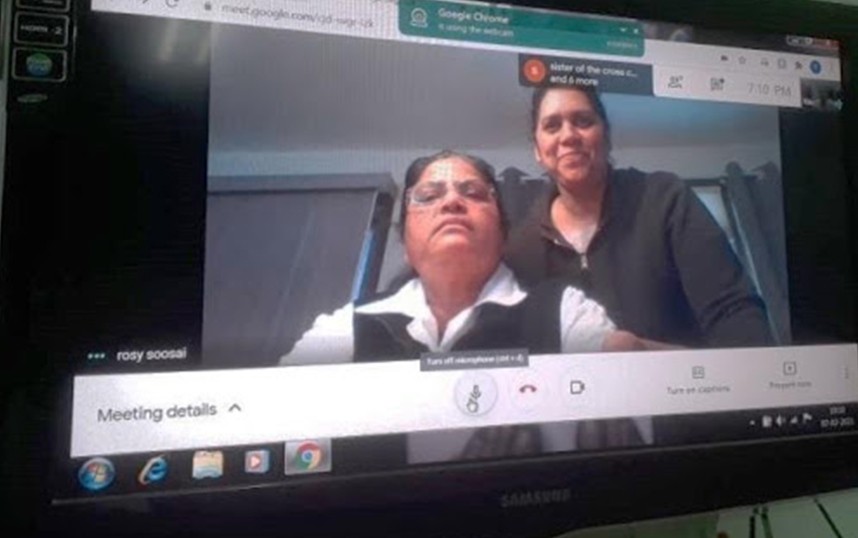 supporting and encouraging one another our deep concerns of being a Sister of the Cross brought out through the commission reports. Breaking the word of God through prayers, laughing, clapping, enthusiasm to share, to relate and even cry together was seen through it all.
Expressing the dearth of vocations to the province troubled us, and we resolved to double our efforts to move out zealously to cast our nets deeper and wider to gather in girls to carry out the mission of Jesus which was the desire of our Mother Claudine Echernier and Fr. Peter Mermier.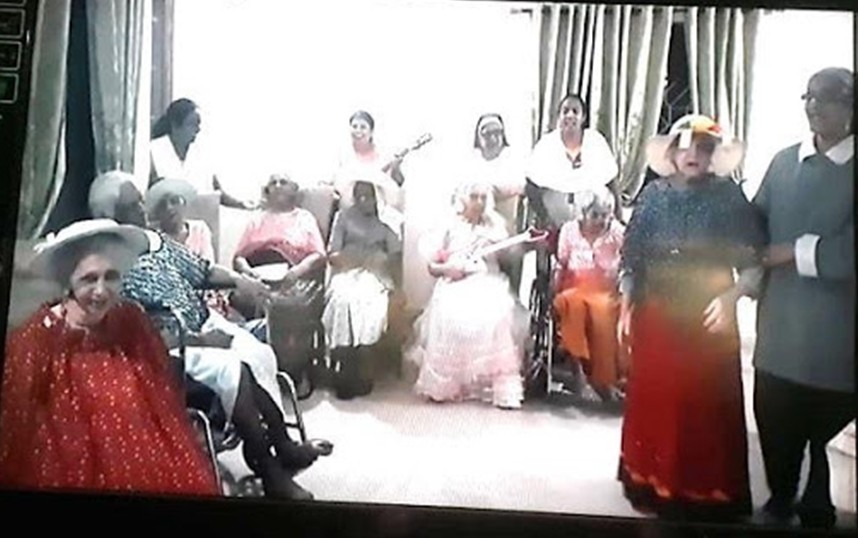 Through these two days, we noted down our strengths and weaknesses and vouched to weed off the chaff that chokes the good seed, by not just settling down satisfied but by stretching ourselves for the greater glory of God. Recognizing the past with honour, the present with prayer, support and interdependence, for the future not ours to see… one cannot wind off without including the contribution added by our most senior citizens of the Marna home.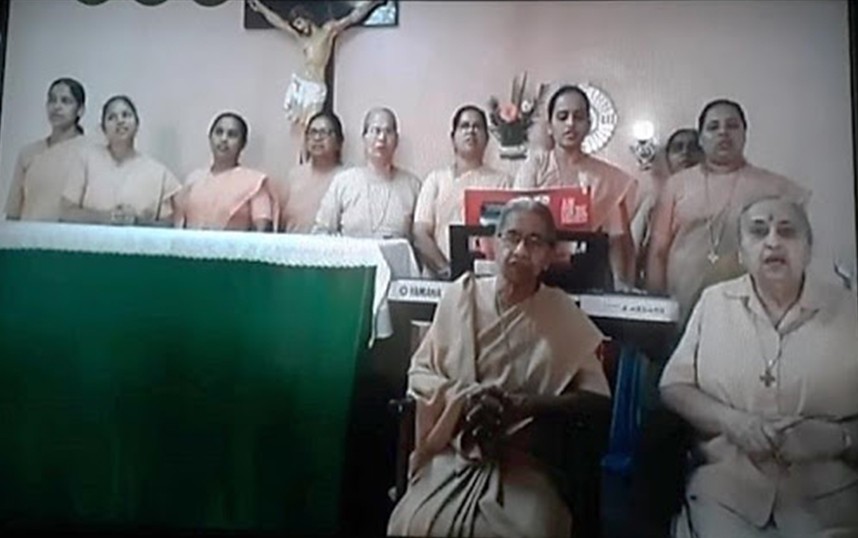 All dressed up in the Victorian era attire, looked like dolls and performed like stars, smiling joyfully and that is the spirit of our commitment to the Congregation, to Jesus dead and risen, all inclusive to proclaim the liberative power of the Paschal Mystery we switched off.
Our gratitude to Sr.Bromadine and her Team for the minute details in implementing the meet, and every Sister of the Province of Pune for doing the ground work in enriching the occasion.
Hep', Hep', hurray!!
Sr. Ancy,
Province of Pune