08 September 2020
Here am I, Lord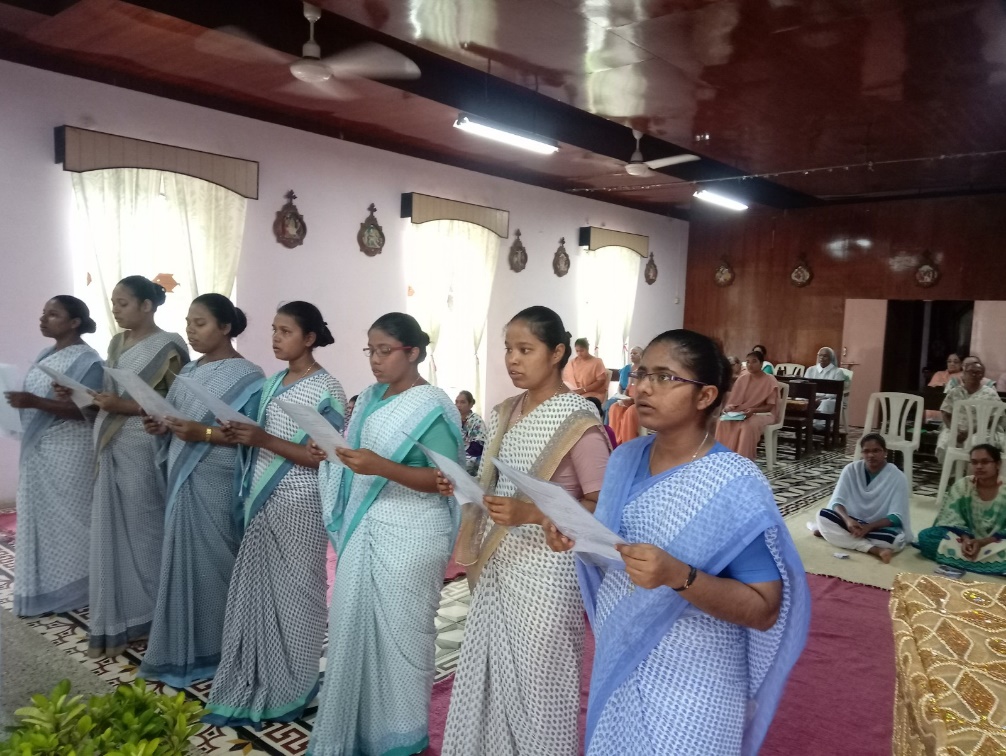 Seven candidates, Albina Chinchak, Alma Xalxo, Anjali Tirkey, Kolostica Kandulna, Nilmany Kandulna, Nisha Ekka and Ruby Pratima Aind entered the Pre- Novitiate on 13th July 2020, with the theme, "Here I am Lord". They walked in procession with lighted lamps and placed them on the altar of God.
During the prayer service, our young formees enacted the scene of the encounter of Doubting Thomas with the resurrected Jesus. The Lord's message: "Go to the whole world and proclaim the Good News" touched them deeply.
Our candidates were initiated as Pre-novices in the presence of Sr. Elsa Fernandes, Animator of Mother House Community, delegated by the Provincial Superior Sr. Mary Pinto. The ceremony, with the Sisters of the Campus in attendance, took place in the Chapel of Mother House, Amravati. Our newly initiated Pre-novices expressed their joyful response to God's call through the Magnificat and consecrated themselves to our Blessed Mother Mary and to Jesus her Son.
Our Pre-novices expressed their gratitude to Sr. Teresa Kerketta, their Candidate Mistress who accompanied them in the Candidacy and the Sisters who assisted them to reach their goal of responding to God's call.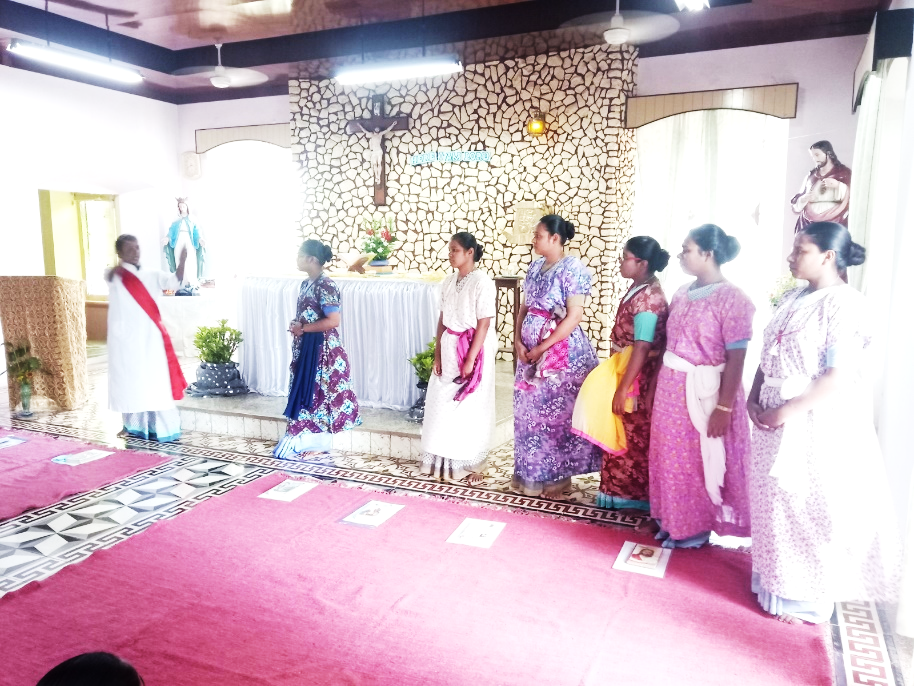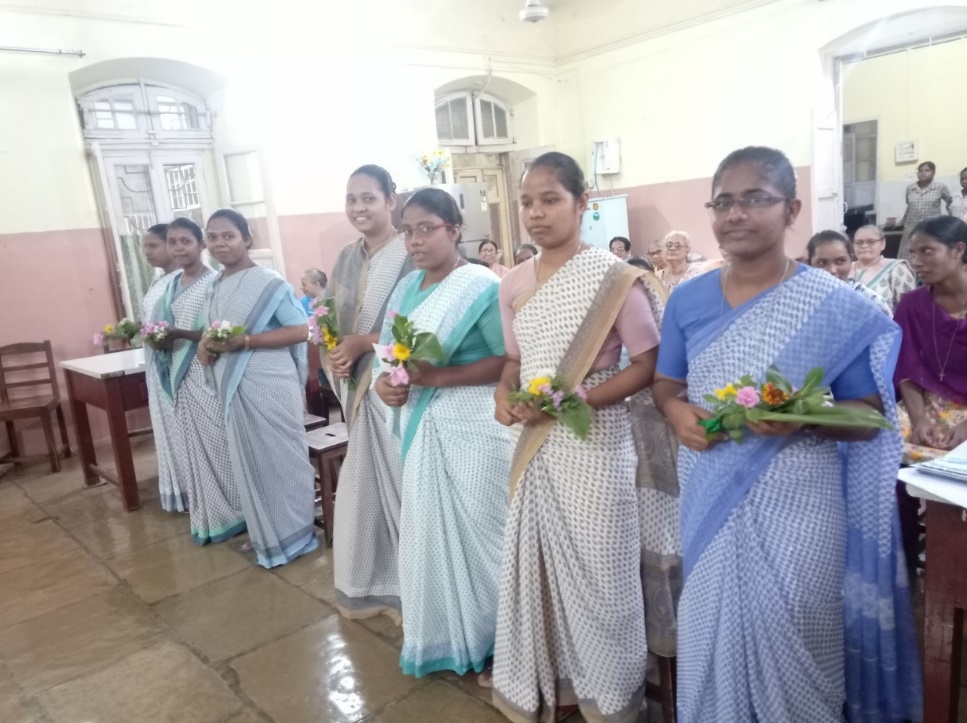 Sr. Teresa Kerketta
Cenacle, Amravati