25 May 2020
May 25, 2020 was a red letter day in the annals of the Province of Angamaly as Sr.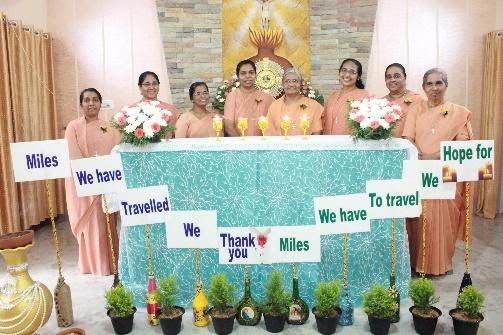 Elsy George Koola and her team took charge of the Province. The installation was held in the provincialate Chapel at Angamaly with a simple and meaningful prayer service. The theme of the prayer was "Miles we have travelled we thank you, miles we have to travel we hope for". The prayer began with a prayer dance outside of the Chapel followed by the procession towards the chapel.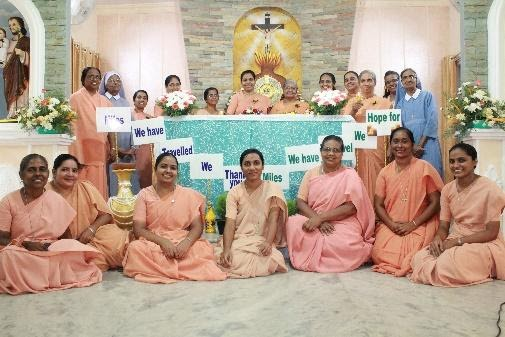 The new and old members of the provincial team offered saplings of Christmas tree as a symbol of their self-offering to God. It was a time of grace when all the sisters of the Province and the congregation expressed their love, blessings and prayerful vibration to the new Provincial team. Though very few sisters could participate in the ceremony due to lockdown, the spiritual presence of the sisters was felt very much.
We did feel the absence of the Sisters Annette Varghese, Rosily Thomas, Jyothi Precilla and Gracy Mathew from the new team and Rosily Jose and Ancy Joseph from the outgoing team as they were unable to travel due to lockdown.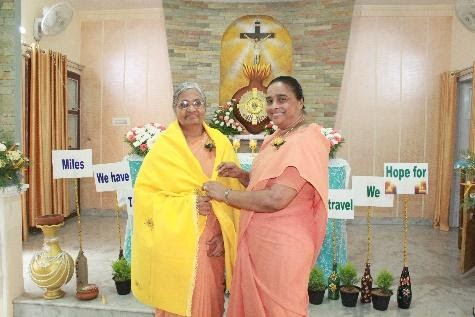 After the prayer service we had a short felicitation by garlanding and cutting of the cake by the new Provincial team. Sr. Elsy George Koola the New Provincial and Sr. Leela Devasya the outgoing Provincial delivered few words of love, gratitude and dreams. The official handing over took place at the office of the Provincial after the lunch.
We thank God for Sr. Leela Devasya and the team for the miles they travelled for the growth and development of the Province and implore God's grace upon Sr. Elsy George Koola and the team for the miles they have to travel in order to lead and guide the Province according to the will and plan of God.