03 August 2020
Udaipur Dhab is a dream dreamt years ago and came to reality on 31st July 2020 on the feast day of St. Ignatius Loyola. 29 Years ago this was part of Lakhanpur Parish and the Sisters had very good rapport with the people. Hence, the people of Dhab insisted that the sisters from Congregation of the Sisters of the Cross to work in their parish and no other.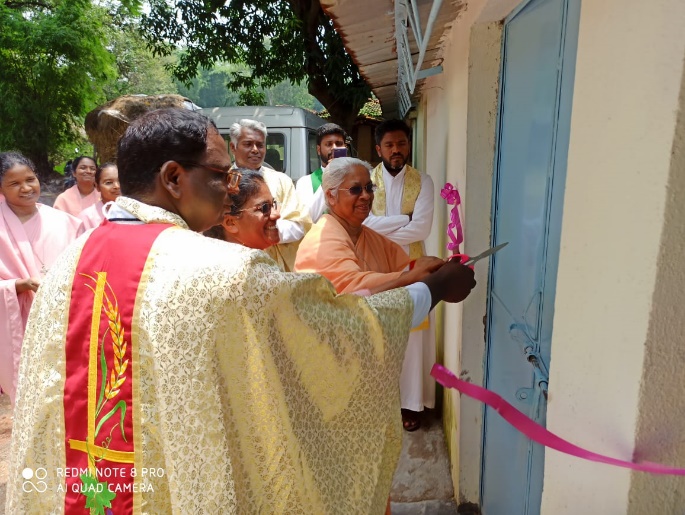 The Bishop of Ambikapur Rev. Pathras Minj invited the Sisters of the Cross to collaborate with OMI Congregation in Education and in Socio – Pastoral work. Thus we are happy to pitch our tent in Dhab and name it "Ashalaya". Dhab is situated near Ambikapur, Surguja District, Chhattishgarh, India. Majority of the population are tribal.
Due to the pandemic COVID-19 we had very simple celebration. On 31st July at 11.30 a.m. Sr. Philo Joseph Opened the Building by cutting the ribbon representing the Provincial Sr. Mary Pinto. Fr. Gyanam Prakash OMI, the parish Priest of Dhab blessed the convent. Very meaningful liturgy was prepared by Sr. Gloria Kerketta and the Lakhanpur community sisters. Fr. Gyanam handed over the fertile soil in a tray to Sr. Jacinta P, Sr. Jayanti sowed the seeds and Sr. Jacinta K poured the water in a symbolizing the spreading the kingdom of God in Dhab Mission and placed the tray near the altar.
Fr. Gyanam along with five OMI fathers and Fr. Anil Ekka, Asst. Parish Priest of Lakhanpur offered the Holy Eucharist. The representatives of Dhab, Sarpanch, Catholic Sabha and Mahila Sangh presidents, Catechists and the sisters from Lakhanpur were present for the blessings.
After the Eucharist, the Dhab parishioners who were present welcomed us and Sister Jacinta Payyappilly proposed the vote of thanks. At the end Sr. Philo Joseph handed over the lit candles to all the three Sisters as a symbol of sending forth to the mission of Dhab and the Sisters took the light to the people. As they received the light the people assured us of their support, in spreading the Kingdom of God. All of us had lunch prepared by the Sisters of Lakhanpur and Dhab communities.
We thank God for choosing us to work in this mission and we are empowered by the power of the Holy Spirit through your powerful prayers, love and support. In this venture many people are involved and we lift them all to the Lord and ask for God's blessings.
We thank Rev. Pathras Minj, the Bishop of Ambikapur, Sr. Elizabeth Miranda, our Superior General and her team, Sr. Mary Pinto, the Provincial and her Team, the priests of OMI Congregation, the sisters of Lakhanpur Community and a special thanks to Sr. Philo Joseph for her acceptance, encouragement, prayers, love and financial support. We are strengthened, charged with zeal and commitment to work in the mission of Dhab.
We thank each and every sister of our Province for your love, support, prayers and wishes.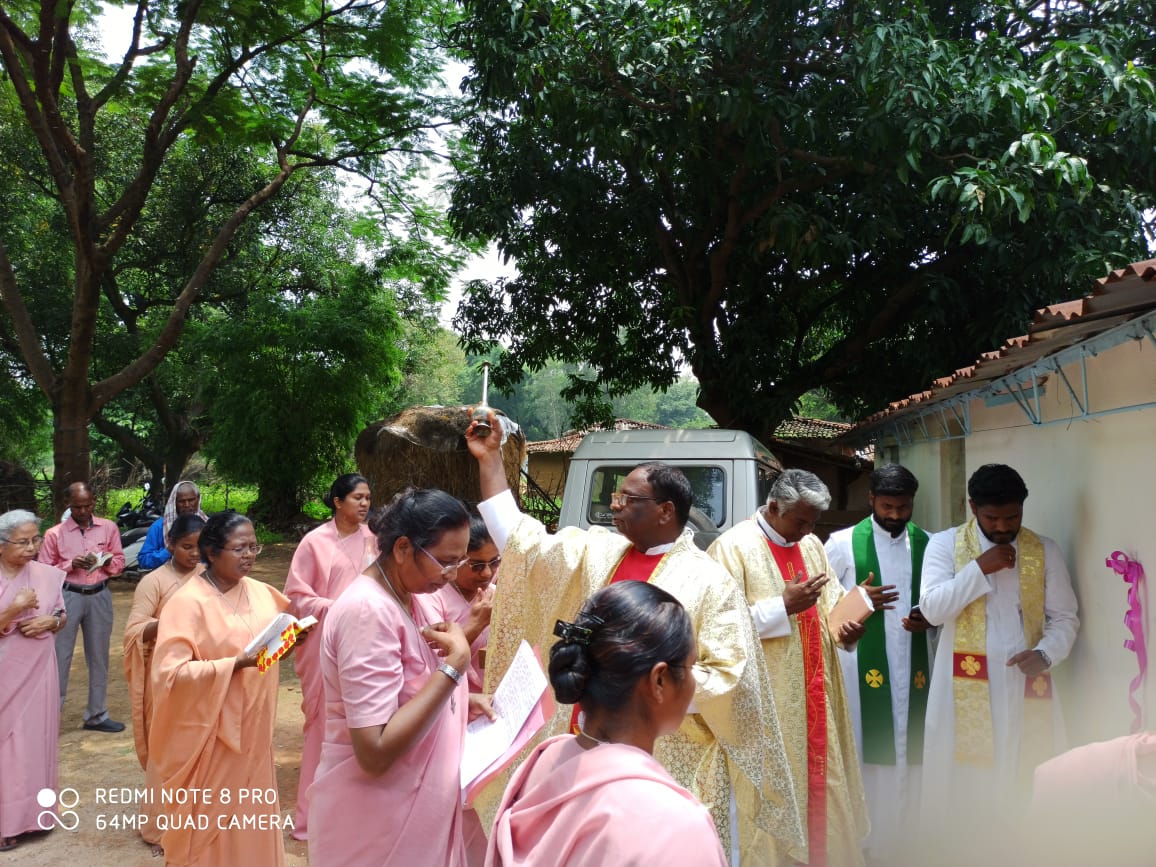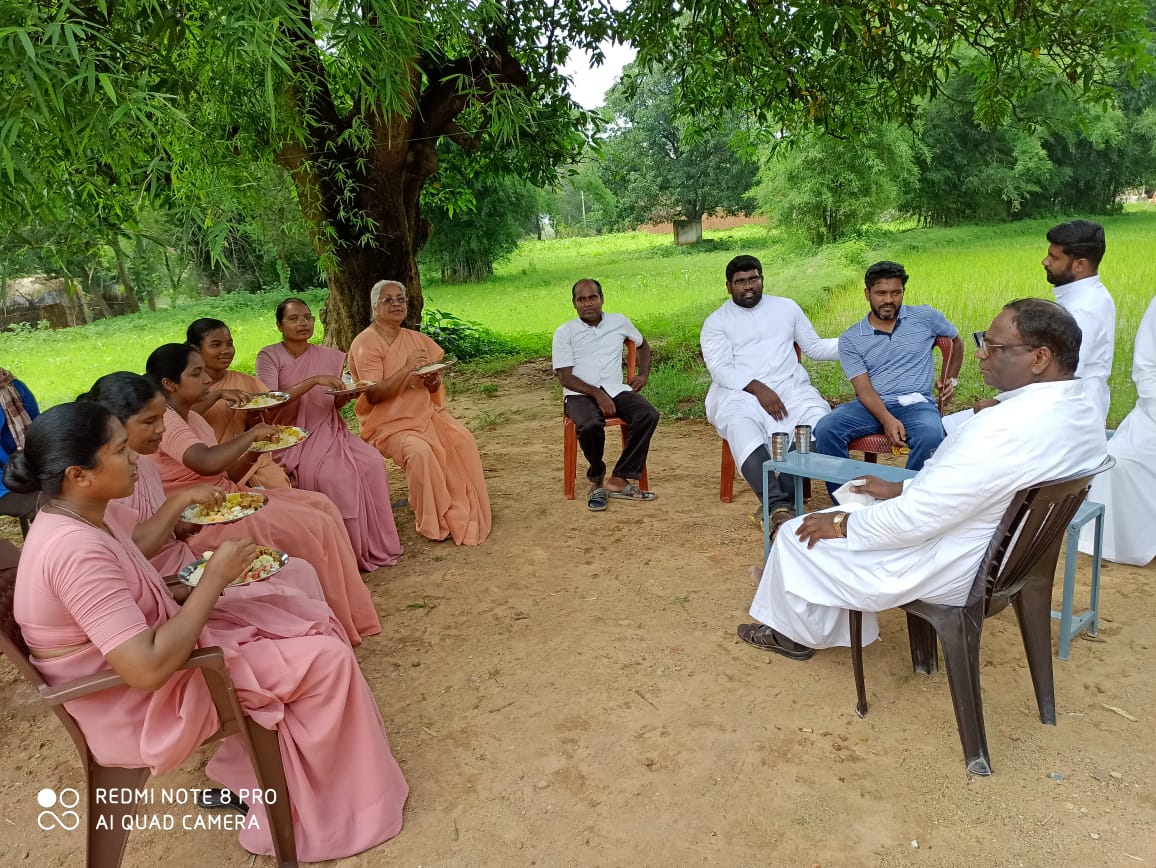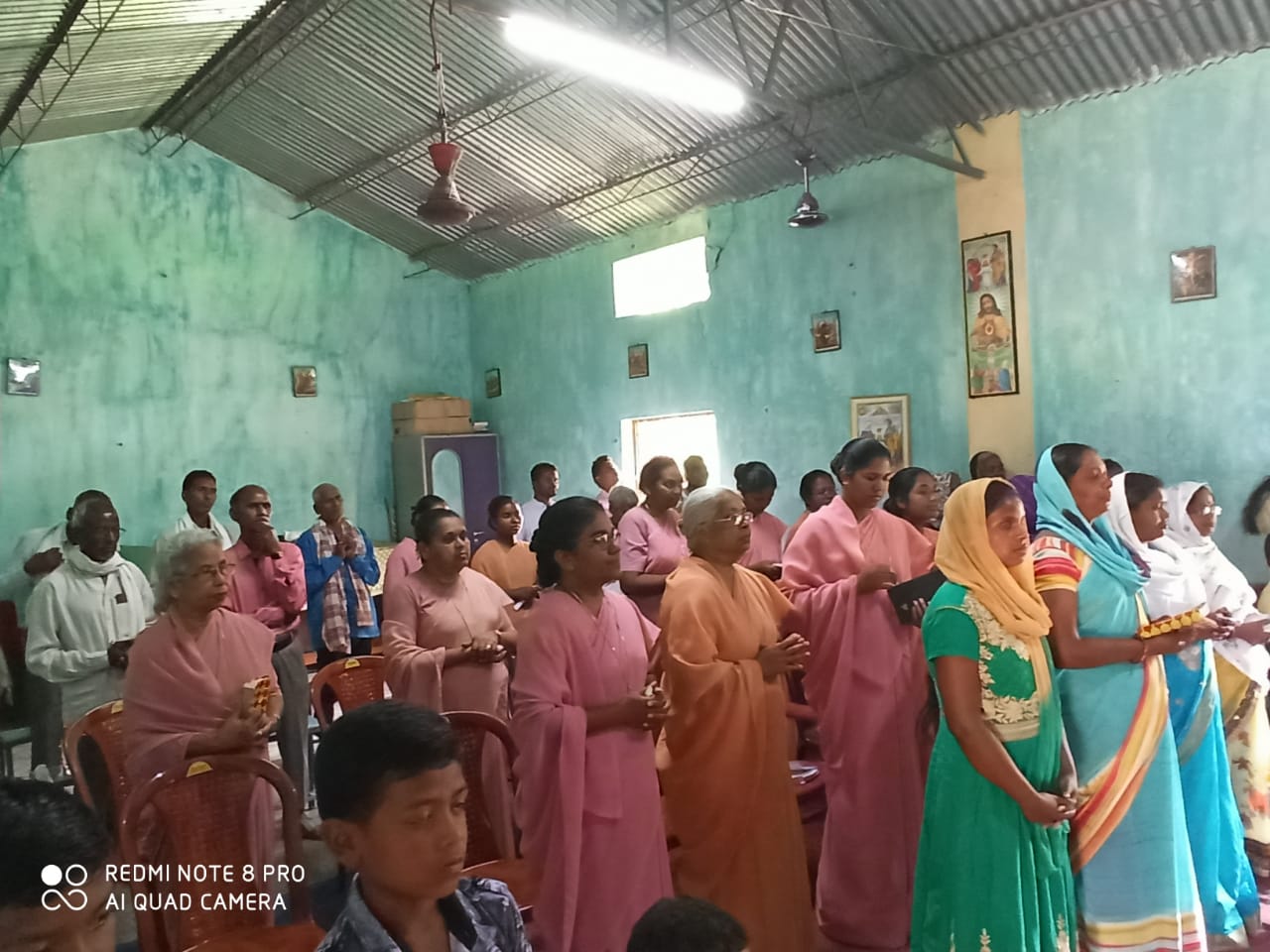 Sisters Jacinta Payyappilly, Jayanti Bara & Jacinta Kerketta
ASHALAYA