11 April 2020
​
We the sisters of the Cross of Chavanod in Colombia have the pleasure and the opportunity of supporting the families locked up due to the pandemic COVID 19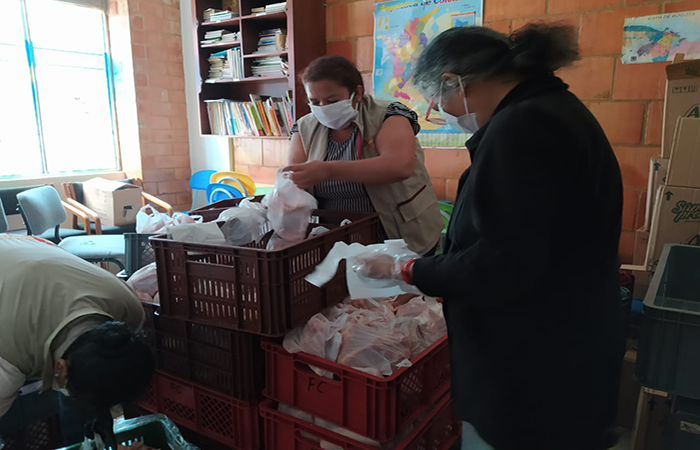 We live and work at the periphery of Bogota, city in Colombia. In the west of Bogota the capital city, crossing the river Bogota, called Porvenir Río belongs to Mosquera Municipality. The refugees from Venezuela, the internally displaced and the daily workers find their shelter here. Most of them are recycling and rag pickers.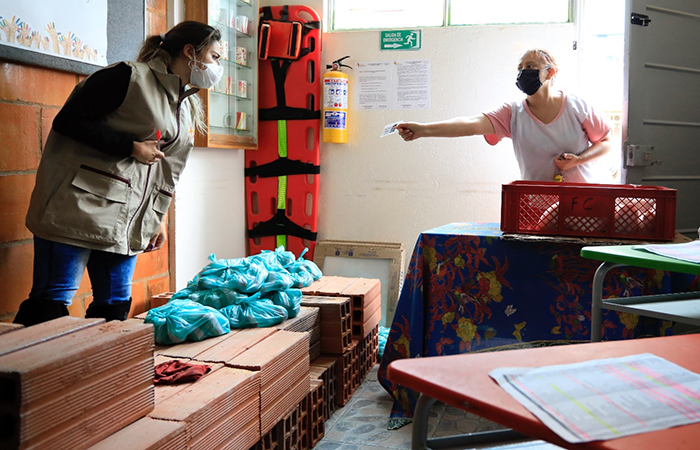 During this lockdown we are working to support the poor on a regular basis in providing basic food. We have nearly 200 children for breakfast. With the generous collaboration of our friends, laity and the voluntary workers of the locality we are able to feed them. We are blessed with solidarity at the service! The Gospel of Love. Mt. 25, 34-36. 40.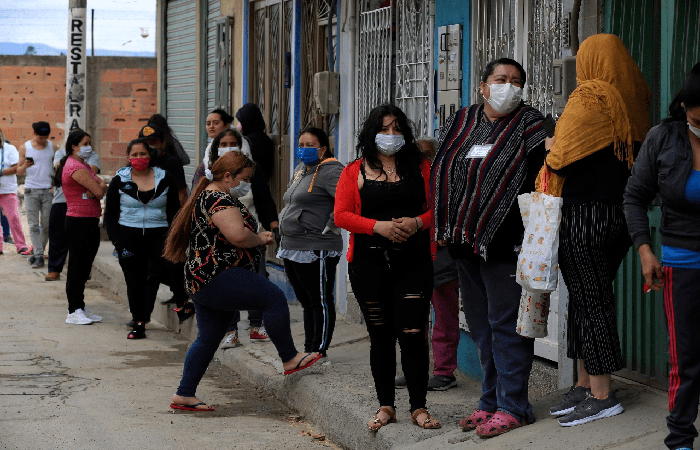 We handed over grocery items to more than 500 families a day through our Foundation and take care of the food for the children. We work along with the foundation called: "Fundación La Cruz para una comunidad Mejor. Foundation is at the service of the people for more than 10 years.
We are four sisters (Philo kottam, Maria D'costa, kulandai Therese Saleth and Molly Jacob Kumblunkal) working in Colombia in two communities.
Our work is very much appreciated in the place as well as in the country. It is a cultural center, through art and culture we intend to transform the society by giving the Gospel values, sharing the merciful love of the Father and the liberating power of Christ His well beloved son. www.fundacionlacruz.org. co
Sr. Molly Jacob Kumblumkal SCC, Delegation Superior
Delegation of Latin America